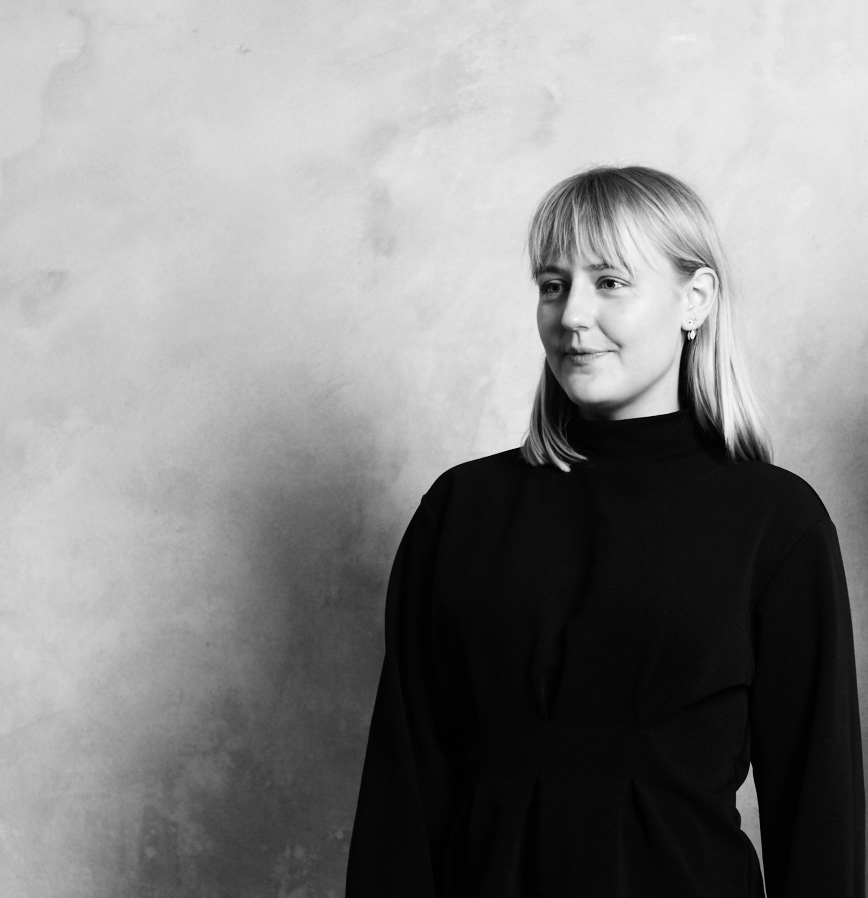 Danish furniture and interior designer living and working in Aarhus.
In addition to my design work, I engage in graphic design and photography.
My work is characterized by a fondness of highly defined lines and graphical compositions. I strive to create both simple and timeless design solutions influenced by Nordic and Japanese design philosophies, this meeting the potential of new compositions and innovative solutions. Exploring new materials, techniques and forms.  
"As designers we have the opportunity and ability to improve and affect the surroundings. I aim to create design that allows interaction between the design and its user. I strongly believe that this interaction is an important feature; because it contributes to stimulate the tactile senses, which affect the way, we experience the world."
2018

  PBA 
Furniture and Interior design – TEKO Design & Business
2015-2017

Design Technologist – TEKO Design & Business
2015

Scandinavian Design College – Furniture, Interior and Product Design
2010-2013

Herningsholm Gymnasium – Communication and IT
2018

 – Milan Designweek - Salone del mobile
2018

 – Intern Kristina Dam Studio
2018

 –  Collaboration on Arc with WOUD
2017

– Finalist FSC DESIGN AWARD
2017

- Design concept Den blå cafe activity room 
2016

– KOKO BABE  Mascot for children's soap