Exhibited on salone del mobile 2018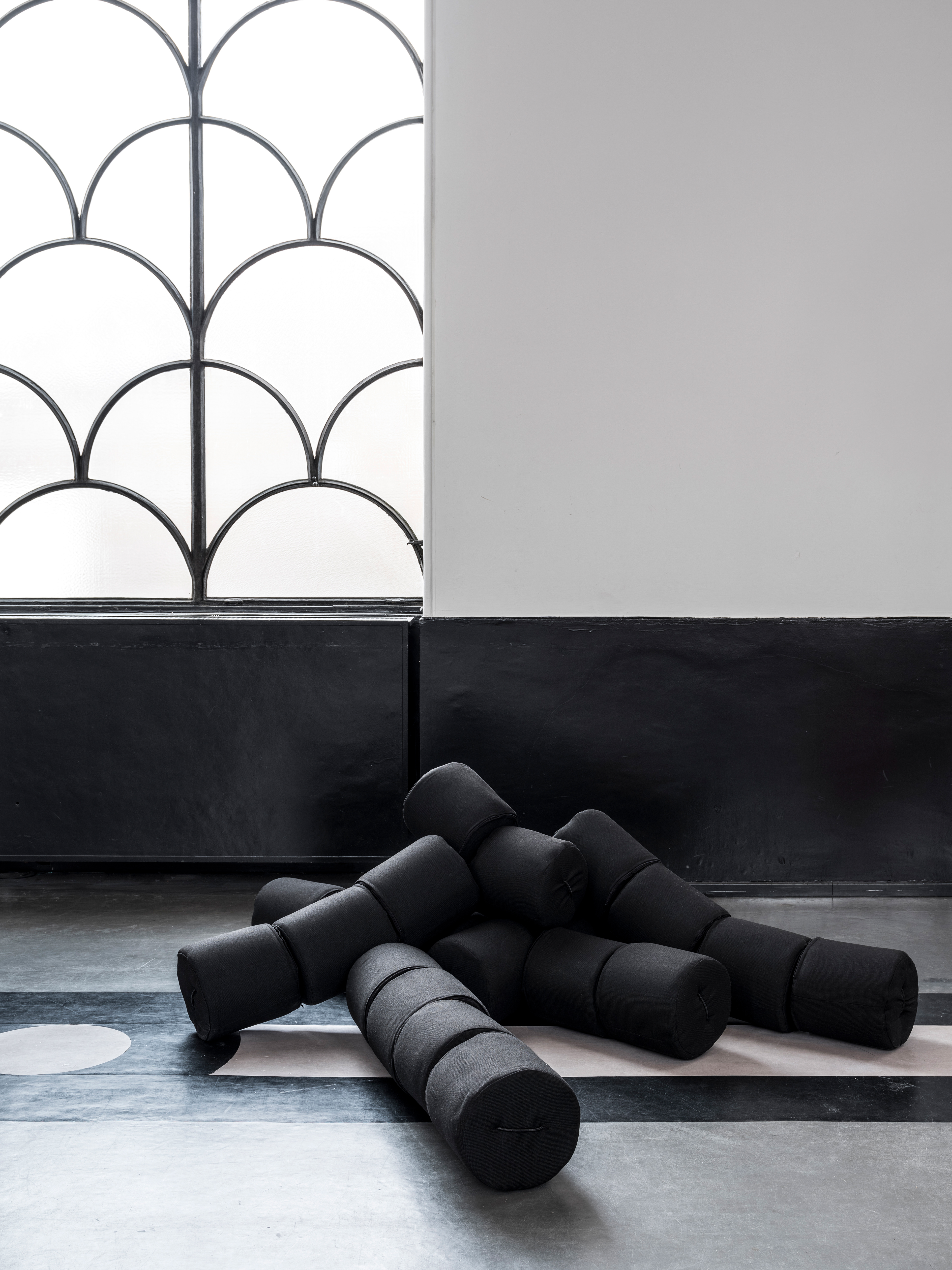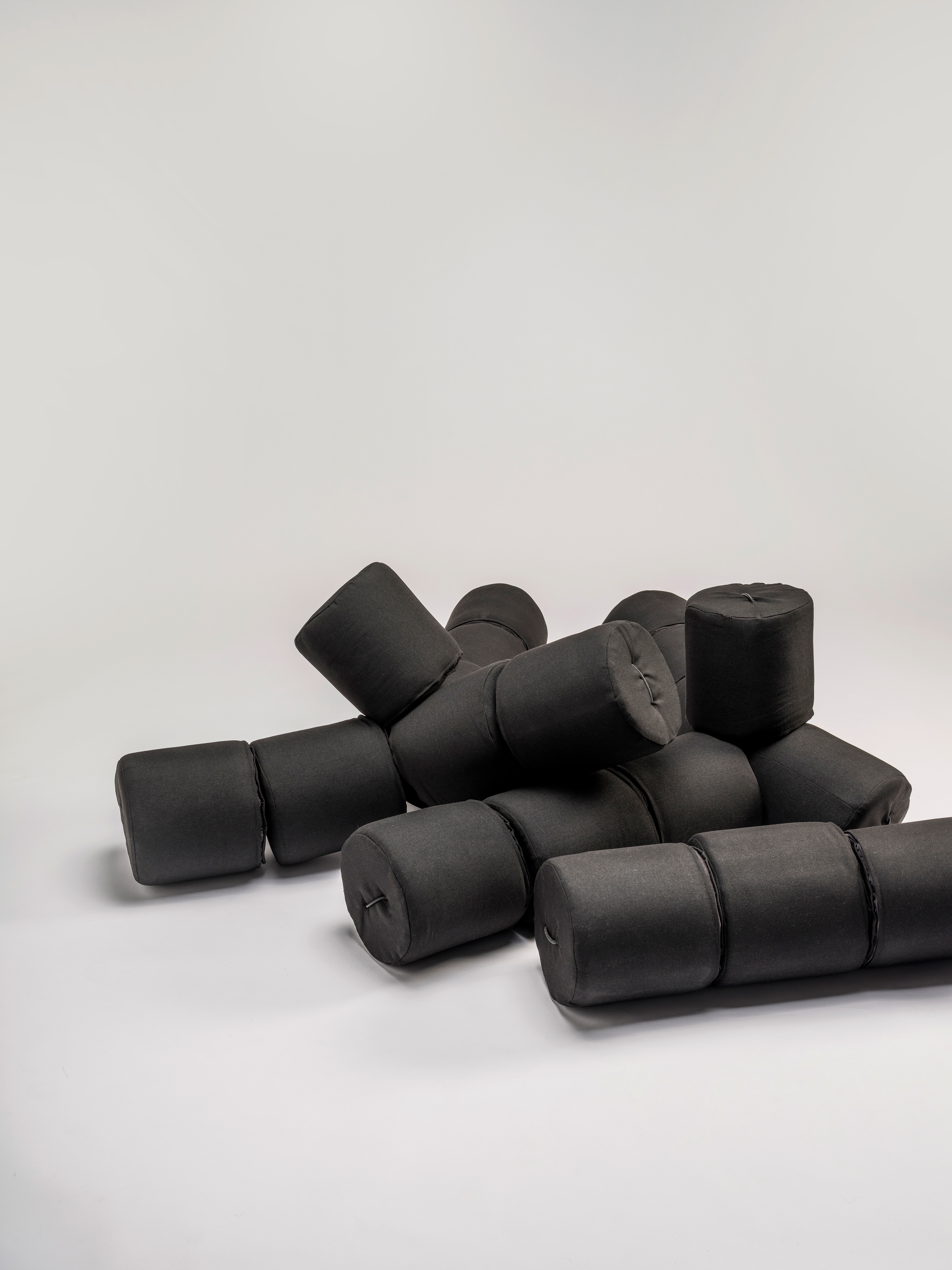 The idea behind my design is to create one basic element that's when combined with others turn into something new. Giving children the opportunity to create their own customized furniture to tumble around in. The product consists of four upholstered bolsters connected by a thick elastic cord. The elastic cord allows the bolsters to be pulled apart and twisted with others.
Underneath each bolster there is a zipper, that makes the user able to take the foam out of its cover, so the upholster can be machine-washed if it gets dirty.
I addition to the overall topic "on/off" my focus have been to reduce children's use of digital devices. I wanted to design a product that increases children's physical development through playing without neglecting the products aesthetics and quality.
I have chosen to dedicate this product to my newborn niece "Aya", who I'll hope will grow up learning trough physical stimulation and playing.